Savour The Flavour Tour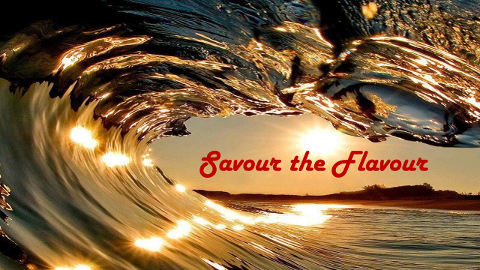 Duration : 3 Hours (approx.)
Location: Manly, Nsw
Product code : snb55
What does Coffee,
Beer, Cheese and Vodka have in common?
They are all part of our new tour called Savour the Flavour
- Tours for tastebuds
The only coffee factory tour and tasting in New South Wales.
Pickup is the Manly Tourist Information Ctr, The ForeCourt at Manly Wharf at the desiganated times!!!
Sit back and relax and let us take you on a journey to our Savour the Flavour - 'Tour for tastebuds'.

Travel to famous venues on Sydney's Northern Beaches and some hidden gems not know to the public.
This is the only coffee factory tour and tasting in New South Wales.
STOP 1. COFFEE ROASTERS

On this part of our journey we will show you the inside secrets of how coffee is produced and manufactured.

Our tour follows the beans from delivery to testing and includes parts of the factory floor. Cover shoes are essential and you will receive a safety induction.

We will show you the preparation for roasting coffee beans, choosing the blend, roasting, cooling and bagging.

We start at the green coffee bean area, while in this area view the specialty grade Arabica coffee from several different countries. Among these will be 'Fair Trade' organic coffee and Rainforest Alliance Organic coffee.

We then proceed where the coffee is roasting while monitoring the roasting process on the big roaster.

Once the coffee is roasted we proceed to the cupping area where all the QA is done and specialised roasting and testing of beans with the Agtron Infrared Spectrophotometer to test the degree of roast on a sample of the roasted coffee.

And we complete the tour where we you can sample your favourite coffee or why not ask the barista to surprise you with a blend you may not have tried before!

Coffee and merchandise available at the onsite shop.

STOP 2:- DISTILLERY TOUR

On this leg of the tour we explore a unique range of Australian gins, botanical vodkas and whiskies all distilled right here on Sydney's Northern Beaches, they are bottled and labelled by hand at the urban artisan distillery. Made with sustainably foraged native Australian botanicals, taste the smooth, balanced and bold range of superior Australia spirits that will leave you yearning for just one more sip.

STOP 3:- ARTISAN CHEESE ROOM

Next we explore the world of cheeses in the Artisan Cheese Room, where we taste test some of the finest cheeses from around the world.

The cheese room prides itself on sourcing the best cheeses from around the world.

The cheeses are perfectly maintained within the temperature and humidity controlled cheese room.
Artisan cheese making is seasonally dependent, and because quality is critical to them their, cheese selection will regularly change.
STOP 4:- CRAFT BEER DISTILLERY

Born over a decade ago from a casual conversation between a father and son, post surf, who simply wanted an exceptional beer and options were limited.

Here they make beer because they love beer.

"Loving beer makes it easy to show all your mates that you love them too.

Then you get lucky, and the amount of mates you have grows, and now you have a diverse community to love.
Then you hug a pine tree, which gives you pine-rash, which you wear with pride.
It's all about where you are, who you're with and how much you love our world.
It's about measuring success in the smiles on our faces, the taste of their beer and how well you can treat our planet so that the fun we have today is still on offer when we're old and grey".
It is a short walk back to the starting point the Manly Tourist Information Centre or why not stay and enjoy lunch here.

You may also wish to take the optional behind the scenes tour, additional cost payable on the day.
Please Note!! Production and operational requirements may result in some portions of the tour to be altered.